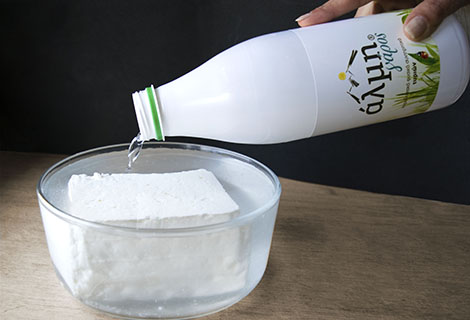 Preserving draft cheese – The correct usage of Almi Brine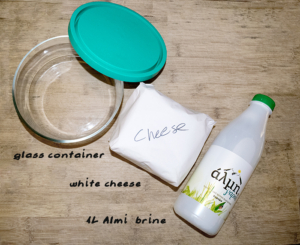 Suitable for all white / brine cheese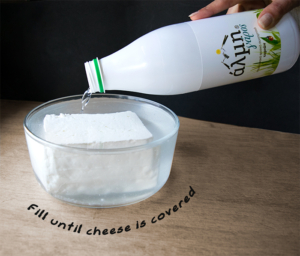 Choose an as narrow as possible container.
The less space is free the less brine you'll use.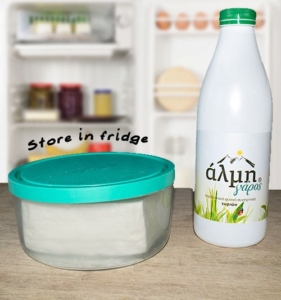 Almi needs change when the color becomes intense yellow.
If the cheese is consumed before the brine gain intense color then
you can place new cheese in the same bowl with the existing brine.
(We recommend the new cheese to be the same as previous one.)
Find Almi on the cheese counters in Masoutis Supermarket stores.